The Tacoma-Pierce County
Premier Networking Group
Are you serious about doing business in the Tacoma / Pierce County community? Do you want to expand your reach with an exclusive group of committed, like-minded business owners and managers? Then Tacoma Executives Association is where you need to be!
Referrals
Referrals are the best prospects and the percentage of closed business increases dramatically with referrals.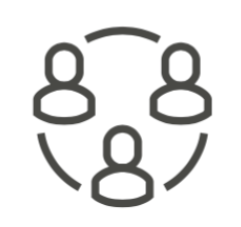 Leads
Fellow members can provide you with sales leads, bids, references, and testimonials.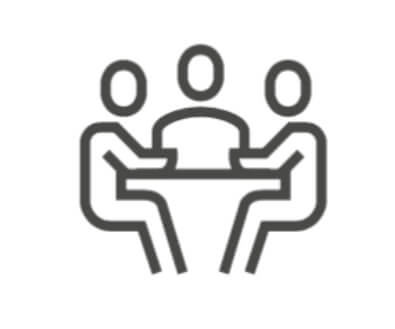 Weekly Luncheon Meetings
A weekly meeting where you can easily develop new business relationships in a casual environment.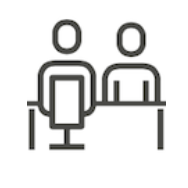 Reliability
Predictable and dependable products and services from your fellow members.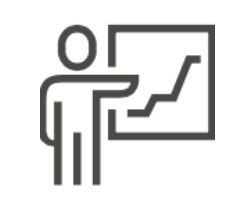 Teach & Learn
Teach other members about your business and learn from fellow members about their businesses each week. Your business can also be featured in roving reports!
 Who Are We?
The Tacoma Executives Association is an exclusive and highly selective association of businesses represented by top executives.
Exclusivity! Our membership is limited to one firm in each business category.
Classifications are protected and competition between members is avoided. This helps assure that the membership is focused on finding leads and opportunities for just one business per professional classification.
Imagine being the go-to company for your business category! Our exclusivity helps each of our members succeed!
Each applicant is subject to a corporate background check, visited on-site by one or more members of the Membership Committee, reviewed by the Board of Directors, and put up for comment by the membership prior to acceptance into the Association. This means, if accepted, you'll join an elite group of Tacoma area business leaders. Our members benefit from the expertise that only a group of our nature can enjoy. More business, more knowledge and a group of trusted associates with their eyes and ears open throughout the local business community.
Activity! Through well-planned, weekly meetings and special events, members become part of a close-knit organization which is focused on increasing member business volume. Being a member of Tacoma Executives Association means that its members become your unpaid "sales force.". Your sales & contacts will grow to the extent of your association with these executives!
Interested? If you wish to become part of the Tacoma Executives Association, you will be asked to complete a formal application and submit an entrance fee. 
What Are Business Leaders Saying About The Execs?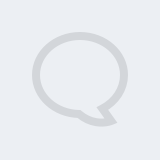 Frequently Asked Questions
Interested in becoming part of Tacoma Executives? Great! Let's talk about any questions you have. 
The most frequently asked question is this: What makes Tacoma Executives Association different? That's easy!
1). The Friendly tone of meetings.
2). Personal relationships that develop over time.
3). Procedures in place to offer your firm techniques ways to succeed through Tacoma Executives Association.
What is T.E.A?
The Tacoma Executives Association is the premier networking group in South Puget Sound assisting the growth of our members' businesses.
It is a 105-year-old Leads & Networking group that really works!
How Much Does It Cost?
COST:
$250.00 initial fee
75% refundable if not accepted, unless due to poor credit.
Pays for screening firms (means reputable firms), name badges, roster? booklet? Roster inclusion, Employee Gold, orientation luncheon, and 6-month plaque.
$285.00 per quarter? (Fully
deductible) Includes lunch every week (13 weeks).
Biggest bang for the buck in Pierce County!
Is My Business Category Available?
If there is not an existing member that holds the category in which 60%+ of your firms' revenue is earned through, you may apply. If you'd like more information about open categories, please email. Click here for open categories.
If Not, How Can I Join?
Your firm can be put on the waiting list and if that category should open up you will be given a phone call or email to let you know. Most firms belong for an average of 14 years, but we'd love to have you so please join our wait list! If your category opens, we will contact you.
How Does Joining Benefit My Company?
NAME RECOGNITION:
The Tacoma Executives Association has no need to be well known and does not advertise. Tacoma Executives Association exists exclusively to increase the business success of its members.
You will have access to dependable sources of supply, you will generate new business, you will receive new business sales opportunities, you will have chances to improve your leadership and speaking skills, and you will learn of new developments and services from other members. You will also have dozens of local experts at your disposal!
Do I Have Access To The Member Mailing List?
Yes, all members receive the mailing and email addresses of all other member firms and their principals.
How Do I Generate Leads for My Firm?
Leads are generated by being involved with numerous members and educating them about what your firm offers and how you operate.
The more firms you get to know the more sources you have to sell your firm to their circle of influence.
Are There Attendance Requirements?
Each week 11:30 – 12:30p.m. Consider it a standing business appointment. Alternate may attend if the rep. can't make it. "An empty chair does no business". Under 60% attendance may open your classification for a competitor.